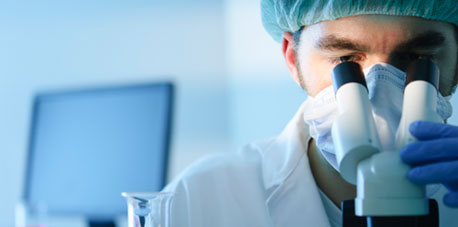 Big data brings with it significant challenges to medical research. Large healthcare and life science organizations need to mine billions of data points representing millions of unique patients. This can be a time consuming, costly, and frustrating process. Teams of researchers may spend weeks formulating the questions and queries necessary for accurate cohort identification and analysis, and as these queries are often complex; hours, days, or even weeks might be required to return results.
With shrinking budgets, aggressive markets, and the need to maximize resources and grow the bottom line, throwing hardware and resources at the problem is not the answer.
---
What kind of data solutions are needed to conduct/improve medical research?
To meet the demands of a modern healthcare environment, medical research tools must be comprehensive, scalable, fast, and resource efficient.
---
How does IMAT meet these needs?
IMAT leverages the world's fastest, interoperable medical research engine. With this patented technology, researchers are able to produce and run even the most sophisticated queries and reports in real time.
With the fastest, most data comprehensive medical research engine in the world, IMAT powers medical research with game-changing speed and accuracy. Additionally, Perfect Search's patented technology requires only 10% of the hardware and CPU of other solutions.
---
What research benefits can be realized through the use of IMAT?
IMAT allows for even the most complex queries, reports, and filters to be run in real time. Medical researchers are able to conduct detailed and thorough analyses of data during regular business hours without fear of "bringing down the system." IMAT means getting to data now, versus tomorrow, or the next day, or the next week or month. It means the most accurate results, from the most comprehensive data sets. At the end of the day, it means maximizing efficiencies and speeding a healthy ROI.
Speed – IMAT leverages Perfect Search's patented technology where the most complex queries and reports process in real time, ensuring research physicians and other users are able to produce actionable reports and data for analysis without having to wait.
Accuracy – IMAT ensures that ALL data is indexed at it's most granular level. Advanced concept recognition and code mapping takes place to ensure the most accurate results when performing data analysis and reports generation.
Interoperability – Leveraging best of breed Natural Language Processing technologies, and Perfect Search's core indexing engine. IMAT is able to work with both the structured and previously untapped unstructured data within a healthcare system.
Big Data – Perfect Search's unique architecture enables billions of records to be stored on a single server. Utilization of this feature dramatically reduces the strain placed on an organization in terms of resource utilization.
Green IT – As a truly "green" IT solution, IMAT can index and house over a billion rows of data on a single server. Even more impressive, IMAT utilizes approximately 10% of CPU when running even the most complex queries and reports associated with medical research.
IMAT provides medical research with disruptive technology: Complex query and deep data mining speed, accuracy, and scalability deliver unparalleled insight into critical data with unmatched efficiencies – propelling healthcare and life sciences research into the next generation.